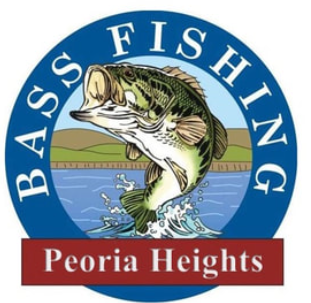 Coaches: Joe Stoner and Dave Carroll
The Peoria Heights Bass Fishing team is an IHSA sanctioned club activity. This will be the 5th school year that Peoria Heights High School has competed in the state championship series. 271 high schools participated in this activity during the 2016-2017 school year. Students must be academically eligible to compete in the state series.
Our students will compete at the sectional level at Evergreen Lake in Bloomington on Thursday May, 3rd 2018. We will be competing against approximately 12 other schools. Each school has 2 boats in the competition-4 students per boat (2 fish in the morning and 2 fish in the afternoon). The 3 boats with the 5 biggest (by weight) bass will advance to the State championship on Lake Carlyle in late May. Peoria Heights has never advanced to state.
Mr. Stoner and Mr. Carroll are the club sponsors. We will begin meetings in early February to prepare for the state tournament. To be eligible to compete for Peoria Heights you must be in good standing with your grades, attend meetings and be available to fish that day. We have taken more than 8 students in the past that meet the requirements to be part of the team. Those that don't fish competitively that day can fish from shore or help the department of natural resources with several projects. Permission slips will go home for those that qualify to go.